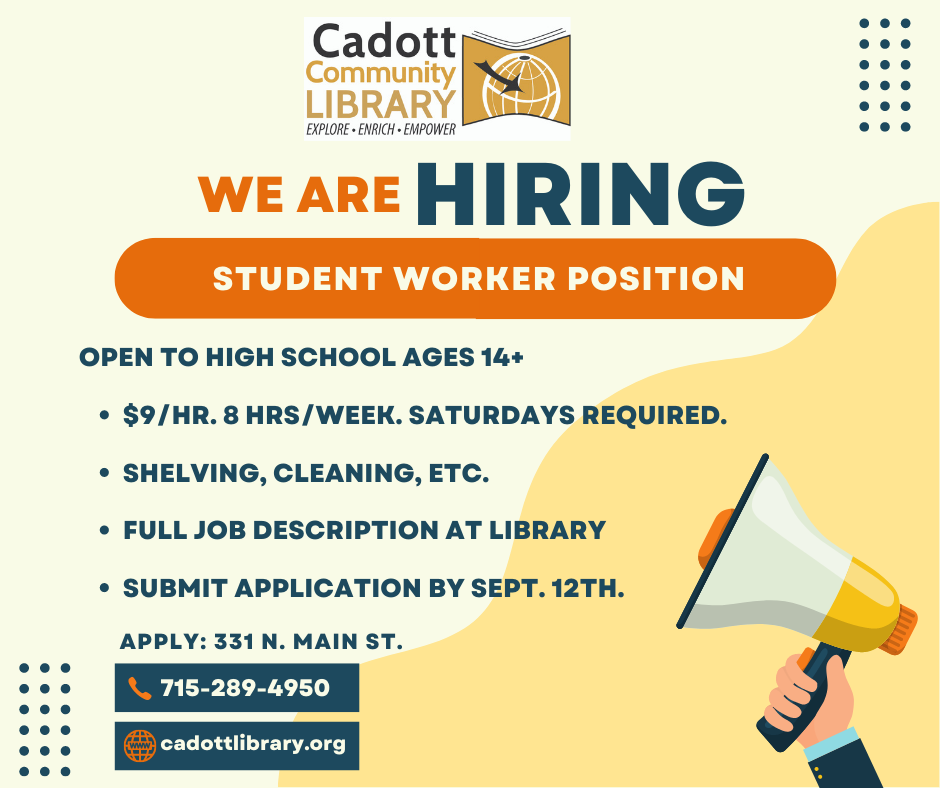 Student Worker
The Student Worker position is open specifically to high school students age 14+. They should be enrolled or live within the Cadott School District. Homeschoolers are welcome to apply. This position typically lasts until June of the student's graduation year.
This can be a very competitive position. Hours can be flexible, but Saturdays are generally required. Pay is $9/hr, with a max of 8 hours per week. No library experience is required, but general knowledge is a plus.
For a full job description: JOB DESCRIPTION-Student Worker
Applications due Monday, September 12th.
Volunteering
The library is always looking for volunteers, especially around the summertime! If you are interested in volunteering, obtaining community service hours, or just spending more time with the awesome staff here at the library – please fill out an application! Primary duties would include light cleaning, helping with program preparation, accurate shelving of materials, etc.